Laserlab-Europe (www.laserlab-europe.eu), the Integrated Initiative of European Laser Research Infrastructures, understands itself as the central place in Europe where new developments in laser research take place in a flexible and co-ordinated fashion beyond the potential of a national scale.
Laserlab-Europe in Figures
Objectives
To promote, in a coordinated way and on a European scale, the use of advanced lasers and laser-based technologies for research and innovation.

To serve a cross-disciplinary user community, from academia as well as from industry, by providing transnational access to a comprehensive set of advanced laser research facilities, including two free-electron laser facilities, in a highly co-ordinated fashion.

To increase the European basis of human resources in the field of lasers by training new users.

To improve human and technical resources through technology exchange and sharing of expertise among laser experts and operators across Europe, and through coordinated Joint Research Activities enabling world-class research, innovations and applications beyond the present state-of-the-art.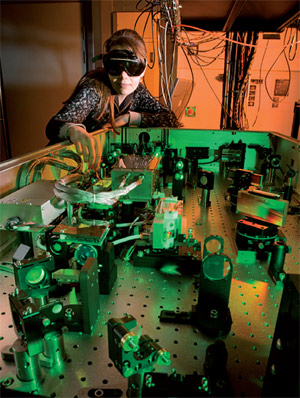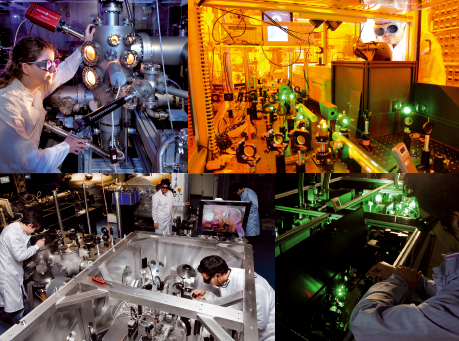 Laser light, by virtue of control of coherence, differs fundamentally from natural light in terms of attainable power, intensity, pressure forces, pulse duration, monochromaticity, focusability, etc. This has made it the most versatile tool in almost all areas of science, engineering and medicine. Today, optical technologies and photonics have become key technologies of the 21st century with a world market volume for lasers alone of 4B€ annually.
The market leverage through optics products for micro- and macro-processing, life sciences, communication, etc. is orders of magnitude higher. Consequently, laser research has become an important part of the science policy in all industrialised nations. Europe presently appears to be at the forefront, featuring an unparalleled breadth of academic institutions, national Research Infrastructures (RI), and the EU funded RI network Laserlab-Europe.
Laserlab-Europe Partners
Laserlab-Europe AISBL was inaugurated and held its first General Assembly meeting with 38 Full Members and 3 Associate Members on 29 October 2018 in Salamanca, Spain. The registration of Laserlab-Europe as an international non-profit association under Belgian law (AISBL) was approved by Royal Decree in Belgium.