EGI : advanced computing for research
EGI (www.egi.eu) is a federated e-Infrastructure of almost 300 data and compute centres and 21 cloud providers set up to provide advanced computing services for research, including high-throughput and cloud compute and storage solutions.EGI supports 31 research infrastructures and communities
EGI operates the largest, federated einfrastructure of the world and is committed to support all fields of science, from physics to astronomy, environmental sciences to humanities, life sciences, chemistry and many other disciplines.
---
The EGI Council
Since its establishment in 2010, the EGI e-infrastructure has been delivering unprecedented data analysis capabilities to tens of thousands of researchers from over a hundred virtual research communities covering many scientific disciplines:
Environmental sciences.

Humanities.

Physics and Astronomy.

Life and Biomedical sciences.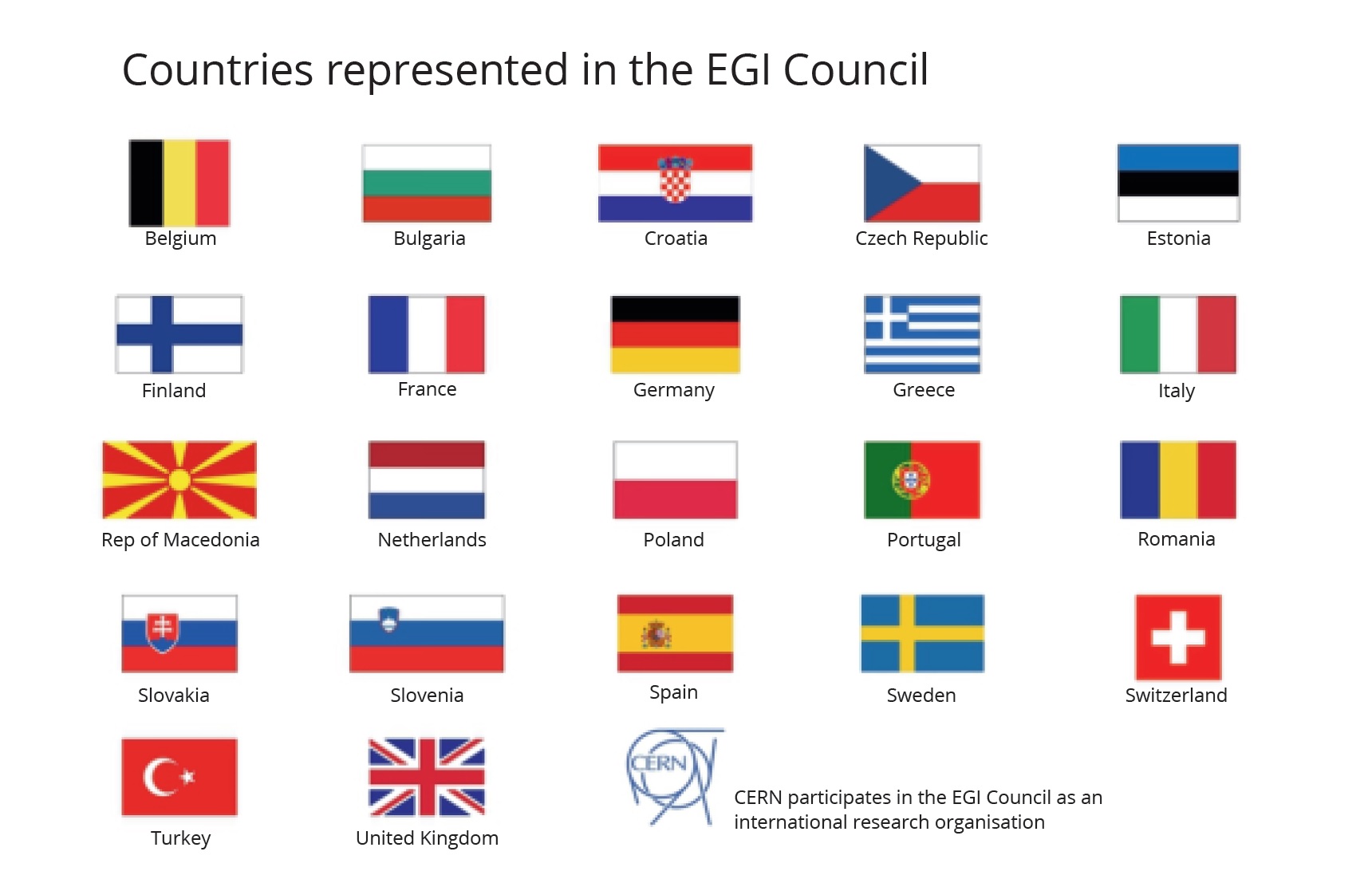 Countries represented in the EGI Council. © Copyright EGI
---
The EGI Federation in numbers
---