"Bringing European Research Infrastructures Together"
The Association of European-Level Research Infrastructures Facilities (ERF-AISBL) is a European not-for-profit association with the purpose of promoting the cooperation between European-level research infrastructures and external researchers.
The ERF-AISBL infrastructures are open at an international level and include national infrastructures as well as European networks and consortia of research infrastructures. Every year the ERF-AISBL serves over 20,000 academic and industrial users from Europe and all over the world.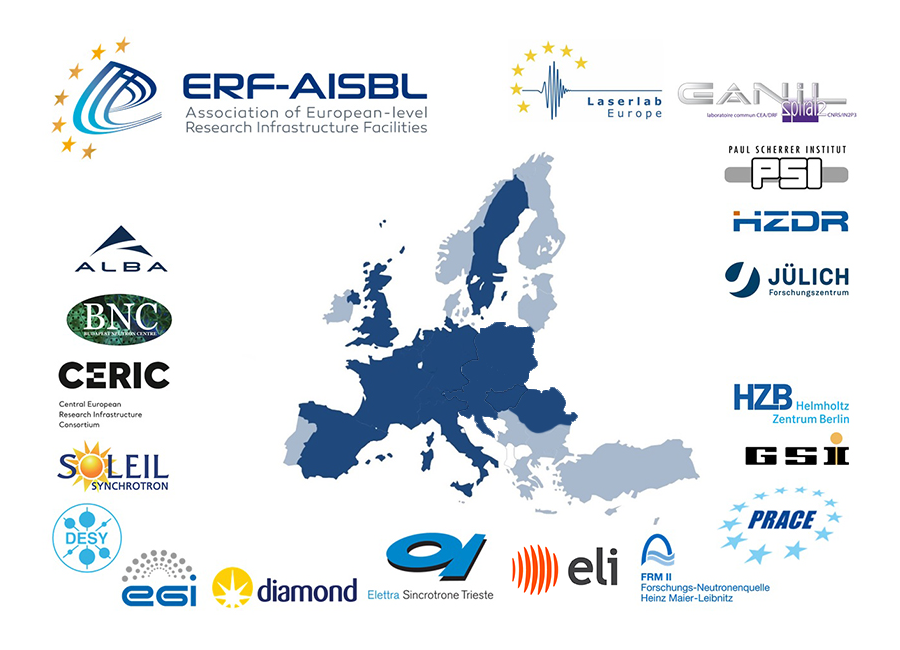 News & Events
Read our latest news stories and find out about our upcoming events, conferences and workshops.
Contact Us
ERF-AISBL Rue du Trône 98 (c/o Leibniz Association EU Office) Brussels B-1050 Belgium